Our Viera dentist, Brenna Kever, DMD, positively provides detailed and thoughtful dentistry to patients of all ages.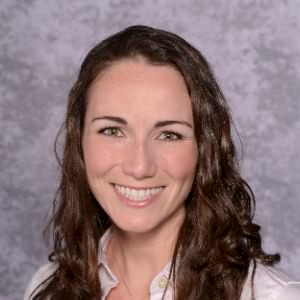 Raised in St. Augustine, FL, Dr. Kever attended the University of Central Florida where she majored in Microbiology and Molecular Biology with a minor in American Sign Language. She then attended dental school at LSU School of Dentistry in New Orleans, LA. While in dental school, she spearheaded campus-wide involvement in the American Student Dental Association and was also active in volunteering and intramural sports.
Following graduation from dental school, she was accepted to a position at the Birmingham VA Advanced Education in General Dentistry residency. There she served veterans while furthering her clinical expertise in complex treatment planning, dental surgery, implant placement, and endodontics.
Aside from dentistry she and her husband enjoy cooking, kayaking, hiking, playing sports, and attending church regularly.
Give us a call to schedule a consultation or appointment with Dr. Kever in Viera, today. You're experience will impress you!
Suntree / Viera Dental Office
Hibiscus Dental
7185 Murrell Road, Suite 102
Viera, FL 32940
OPEN 8:00am – 5:00pm
Tues, Wed, Thrs, Fri
Suntree | Viera Phone:
(321) 253.9588
Our Suntree / Viera Dentist Office is Located Near Interstate 95 in Viera; on Murrell Road – Between Wickham and Spyglass Hill.
Contact us at your preferred office location; we are currently accepting new patients!