SATELLITE BEACH DENTAL OFFICE
Sweta Gunnell, DMD, our Satellite Beach dentist, provides compassionate care with a smile to patients of all ages. Our staff are all wonderfully caring and friendly, creating an enjoyable environment for all.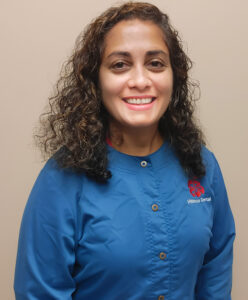 Our Satellite Beach dentist, Sweta Gunnell, DMD, graduated from the University of Kentucky in 1998.
Working as a family dentist, she also specializes in full cosmetic dentistry, including utilizing specialty products and services such as invisalign, whitening, Botox and injectable fillers to achieve each patient's desired smile and overall facial appearance.
She and her staff also focus on providing quality and caring pediatric care in a comfortable environment for both parent and child.
Hibiscus Dental happily serves the residents of Satellite Beach and the surrounding cities of Cocoa Beach, Indian Harbour Beach, Indialantic, Melbourne Beach, and Melbourne.
Give us a call today to set up a consultation or an appointment with our Satellite Beach Dentists. You'll feel at home and cared for every step of the way at Hibiscus Dental.
Satellite Beach Dental Office
Hibiscus Dental
1024 Hwy A1A, Suite 108
Satellite Beach, FL 32937
OPEN 8:30am – 4:30pm
Mon, Tues, Wed, Thrs, Fri
Satellite Beach Phone:
(321) 777-4733
Our Satellite Beach office is located in the Publix plaza on A1A – in front of Satellite High School.

Contact us at your preferred office location; we are currently accepting new patients!